Description
Hygienic cleaning
Hygiene Steam
Give clothes a deep, hygienic clean with steam. A Hygiene Steam cycle improves the cleaning quality of your wash without pre-treatments. It releases steam from the bottom of the drum, so every item is thoroughly saturated. This removes ingrained grime and 99.9% of bacteria* and allergens**.
* Based on the Intertek test report for the Hygiene steam course. Removes 99.9% of certain bacteria, including Staphylococcus aureus and Escherichia coli. Individual results may vary.** Based on The British Allergy Foundation (BAF) test report for the Hygiene Steam course. Removes allergens derived from house dust mites.
Durable performance
Digital Inverter Technology
Digital Inverter Technology utilizes strong magnets for a quieter* and more powerful performance, but consumes less energy than a Universal Motor. By eliminating the use of brushes, it provides outstanding durability** – backed-up by a 10 year warranty.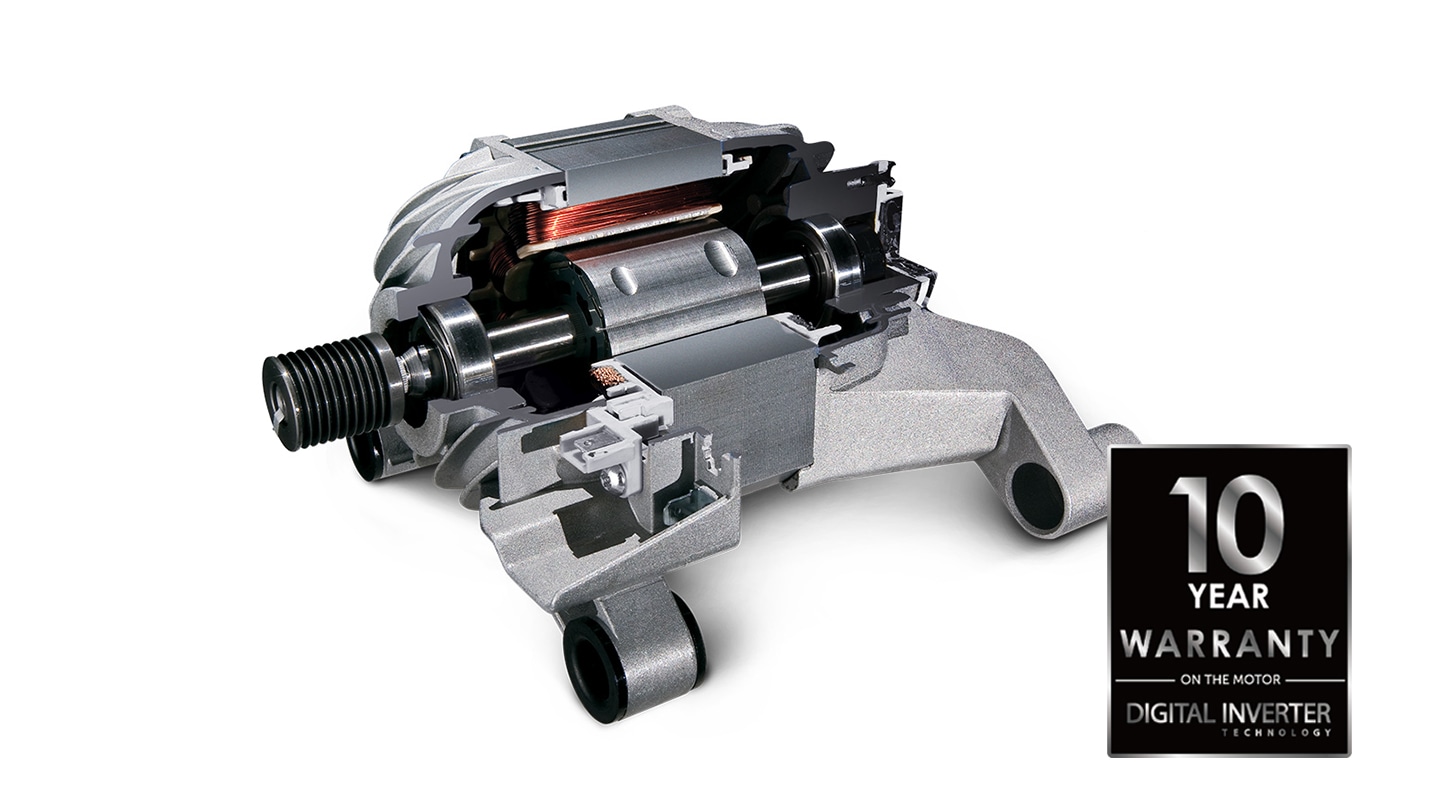 * Generally, the level of reduction is 5dBA and 3dBA for washing and spinning cycle respectively. The data is based on ERP label, F500 8kg 1400rpm WF80F5E5P4W with a Digital Inverter Motor and Vistula 8kg 1400rpm WF1804WPC with a Universal Motor.** Based on internal testing of the WA6000T with a Digital Inverter Motor and the WA6700J with a non-inverter motor on a Normal Cycle (15 ± 2°C, 3kg load).
Related products