Description
Certified efficiency
5 Star Energy Rating
Spend less on bills and protect the planet. The washing machine's high energy efficiency is certified by the Bureau of Energy Efficiency (BEE) with its highest "5 star" rating*.Its low power usage saves you money and also reduces harmful CO2 emissions, so it has less impact on the environment.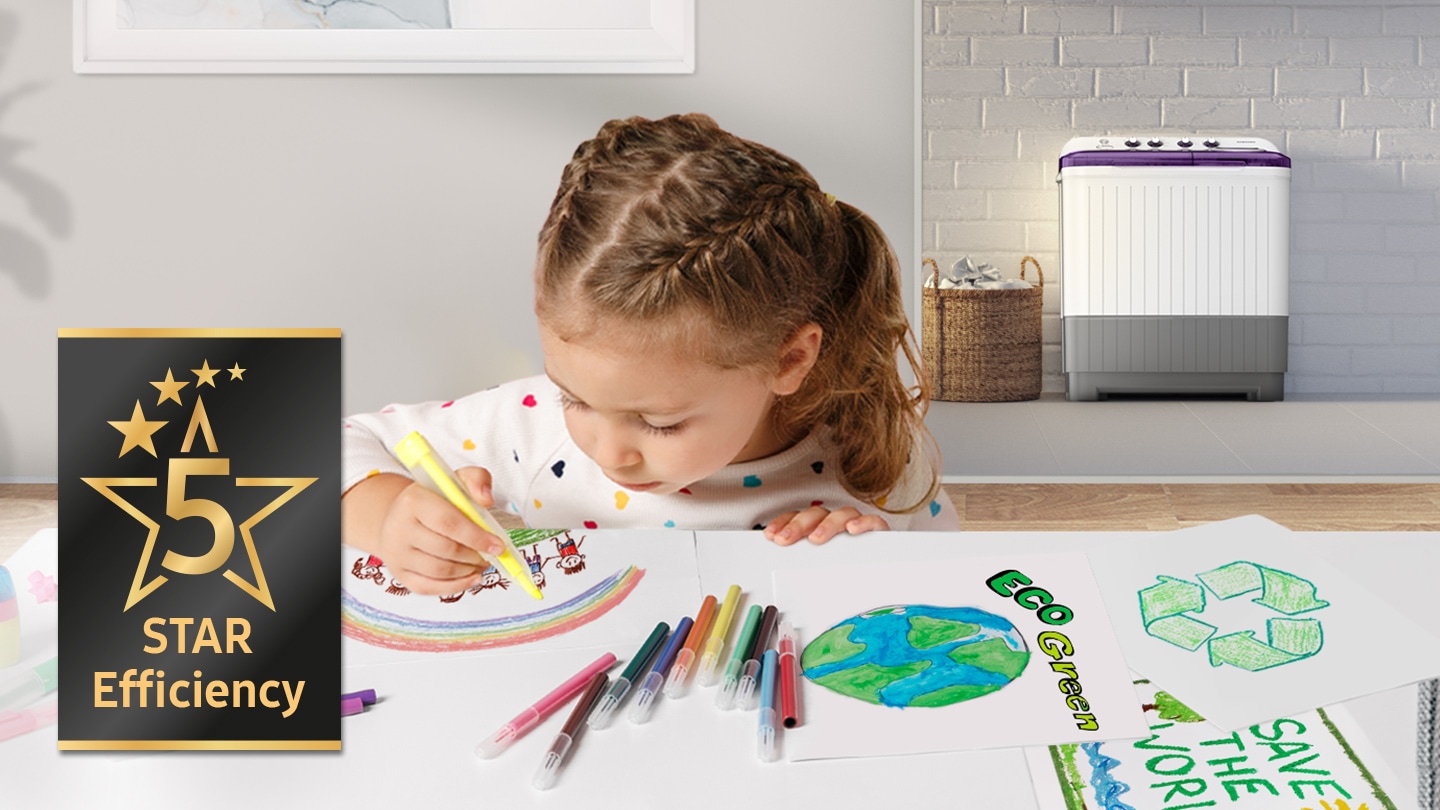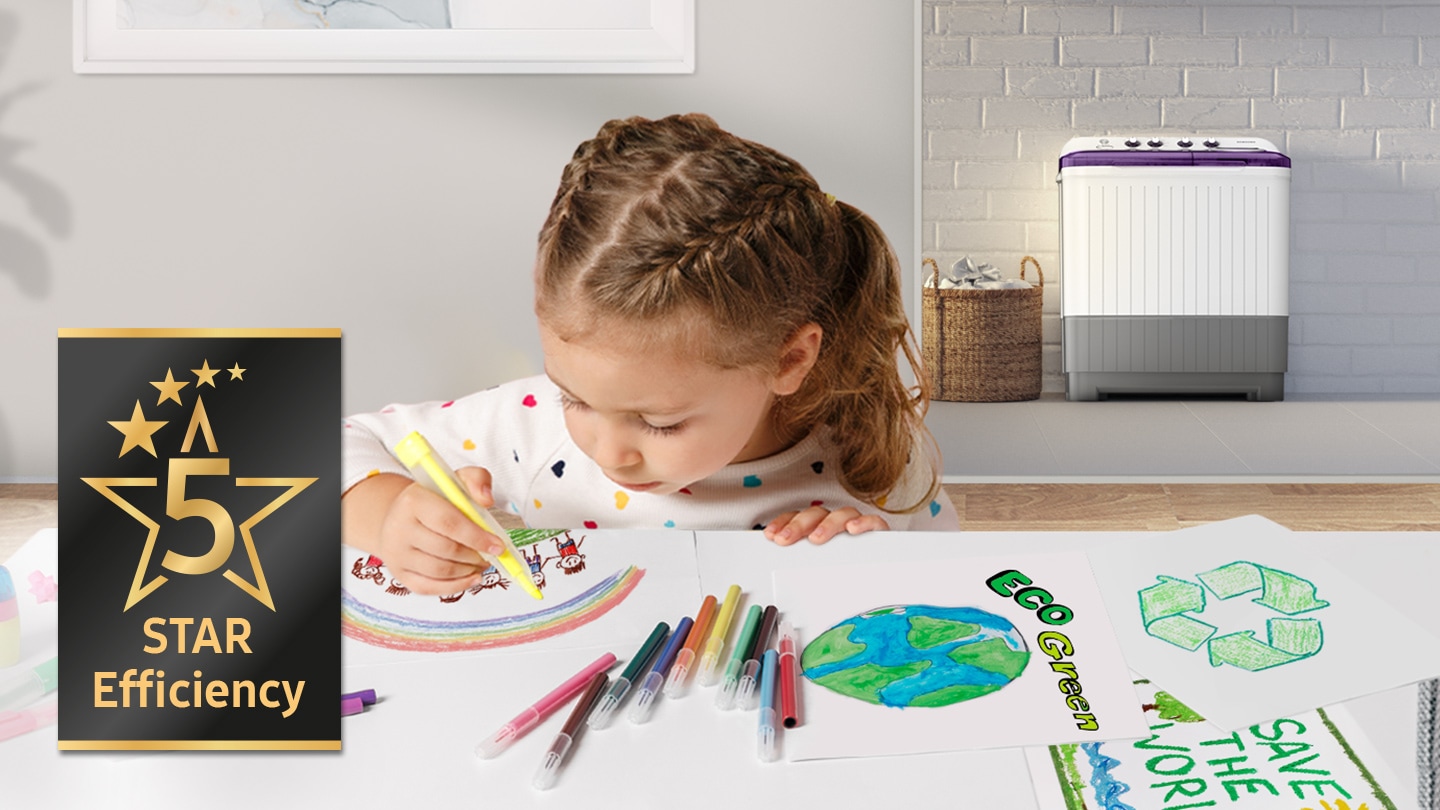 * Based on internal testing in accordance with the IEC 60456: 2010 standard and certified by Intertek. The results show that the energy consumption qualifies for a BEE (Bureau of Energy Efficiency) "5 star" rating.
Rust free & durable
Rust Proof Body
Avoid having to worry about your washing machine getting rusty over time. It has a non-corrosive and rust-proof plastic body that is extremely durable. So, even in humid environments that would cause a steel body to rust and slowly deteriorate, it will last a long time and stay looking good.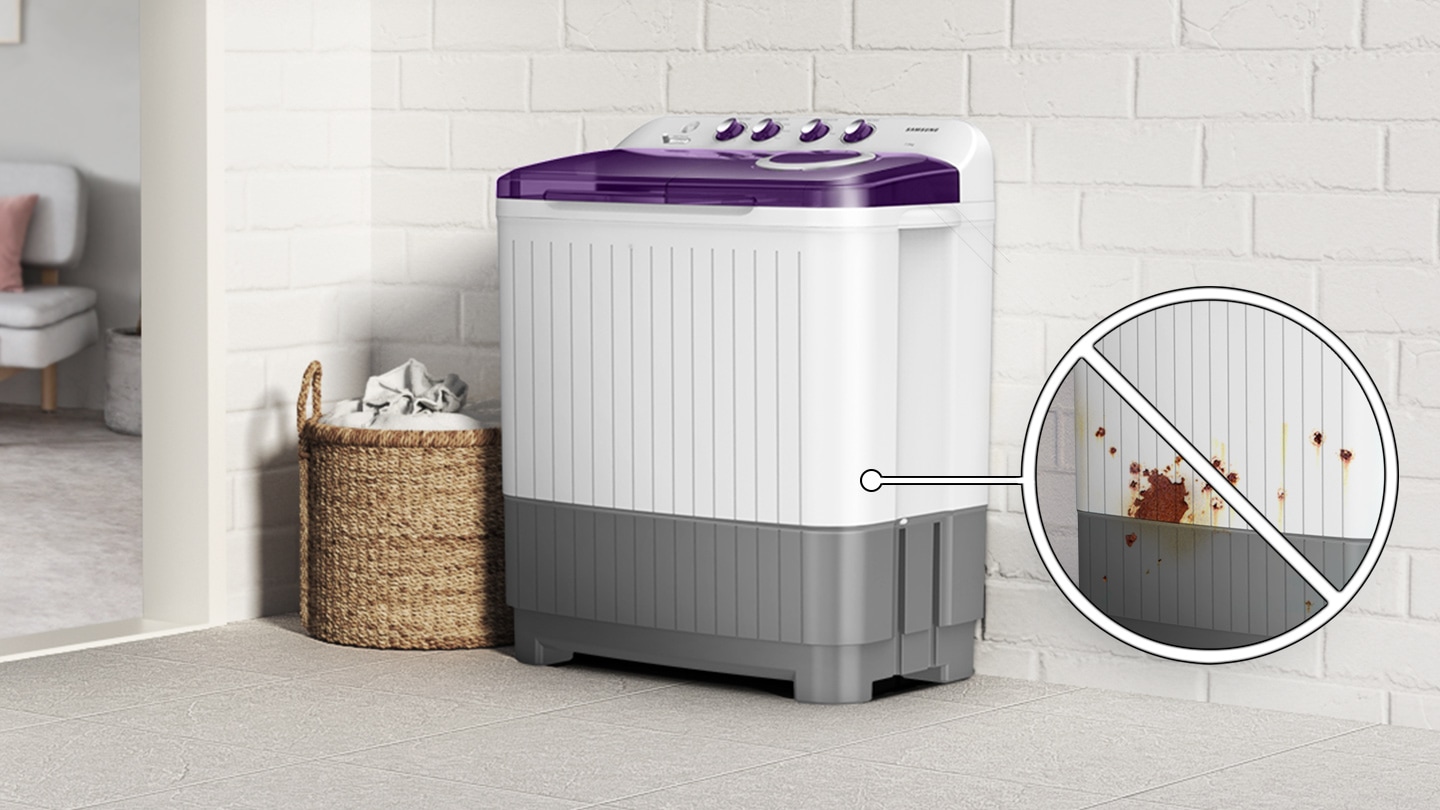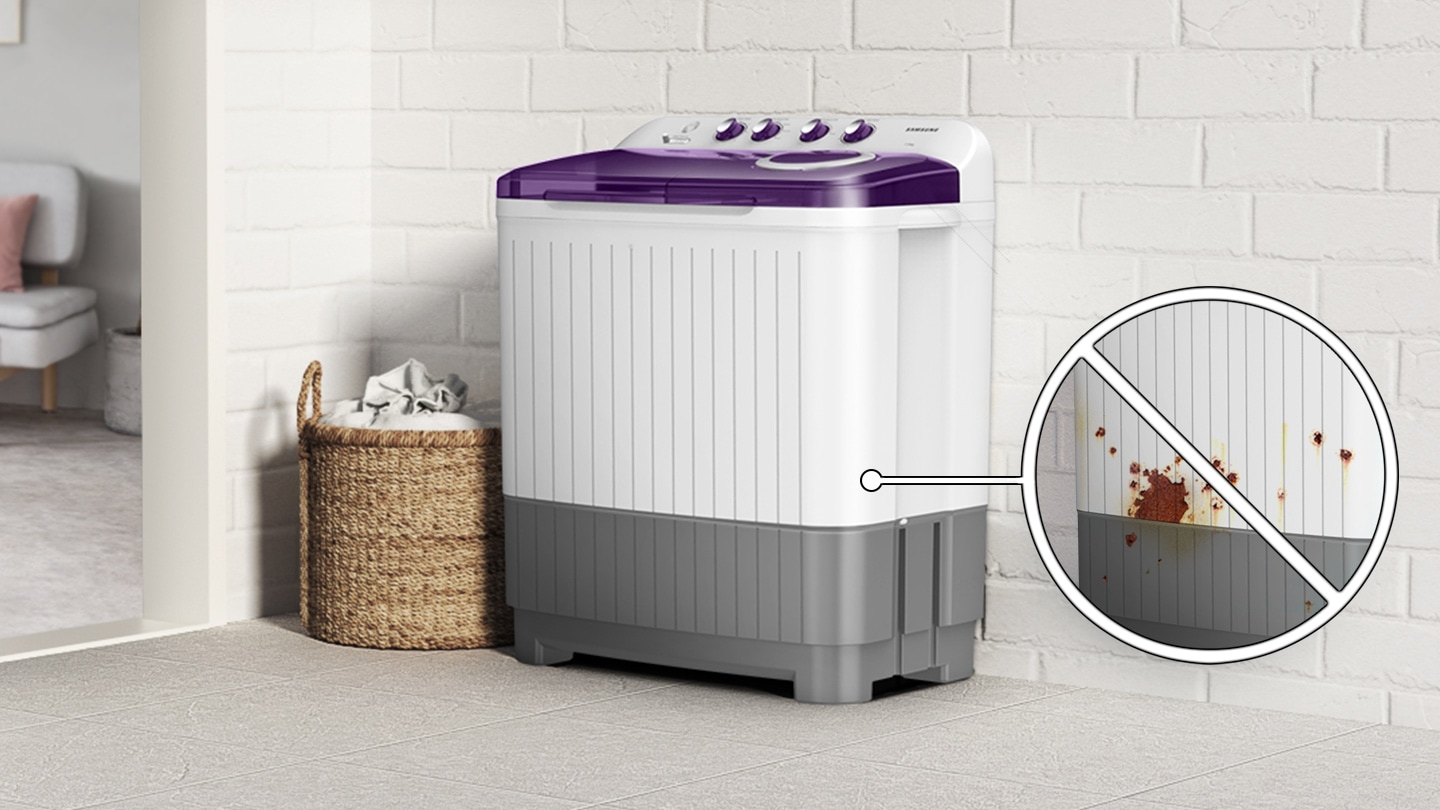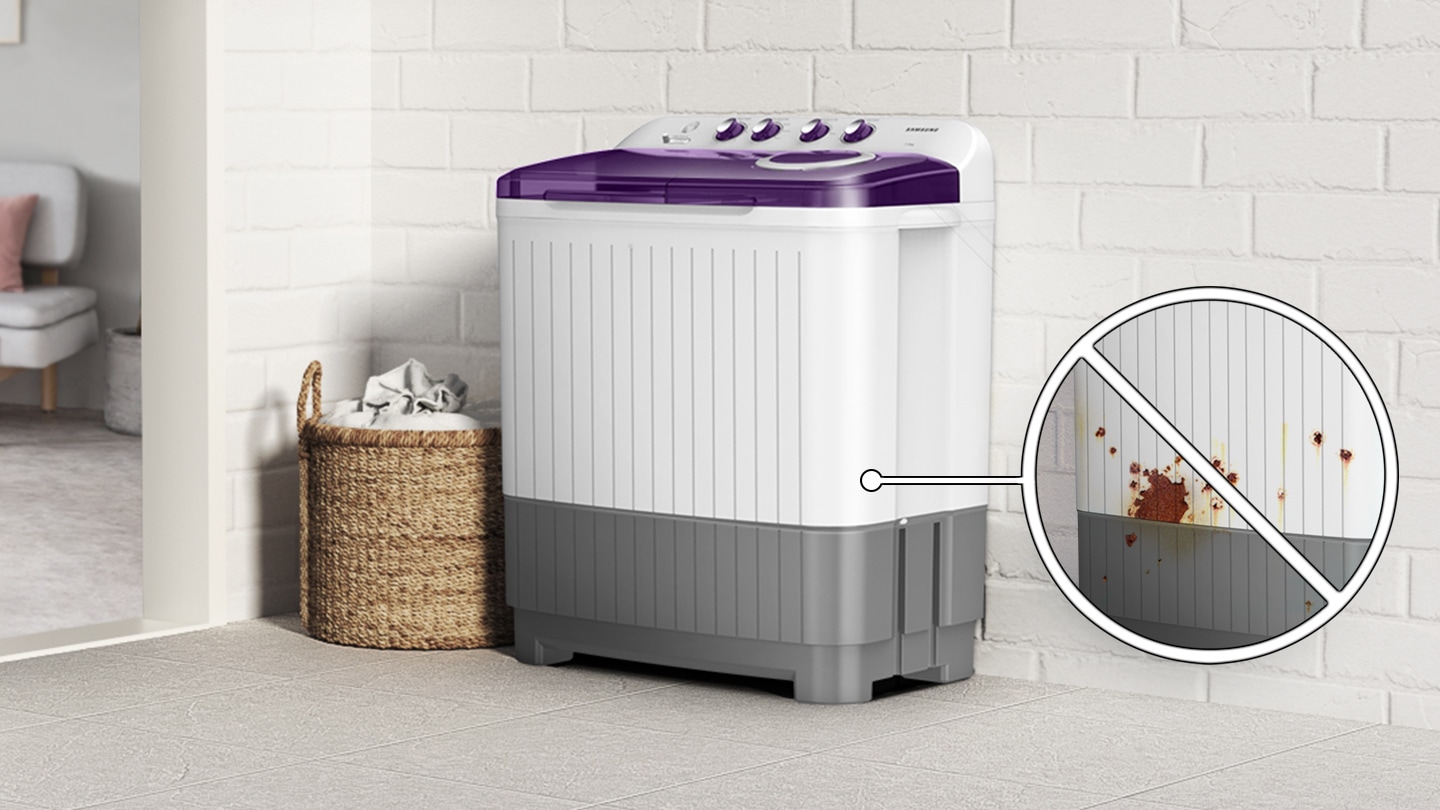 An easy way to wash
Double Storm
Get clothes thoroughly clean with increased washing power. The Double Storm system creates a constantly variable and powerful water wave that moves garments around and rubs them together for a better washing result. It also has a scrub board with a series of ridges, which is gentle on fabrics.
Powerful filtration
Magic Filter
Keep unsightly speckles off whites and darks, and protect your drainage from getting clogged up. A Magic Filter gathers the lint, fluff and particles that come out of your laundry, so clothes always appear spotlessly clean. And it's easy to empty, so it works efficiently and prevents blockages.
Related products