Description
BEE 5 star certified
5 Star Energy Rating
Spend less on bills and protect the planet. The washing machine's high energy efficiency is certified by the Bureau of Energy Efficiency (BEE) with its highest "5 star" rating*.Its low power usage saves you money and also reduces harmful CO2 emissions, so it has less impact on the environment.
Durable & Powerful
Enjoy a long-lasting, powerful performance with less energy and noise. The new Digital Inverter Technology uses strong magnets to provide outstanding durability and power. This is backed-up by an extended 12 year warranty*. It also uses up to 40%‡ less energy** and is much quieter.***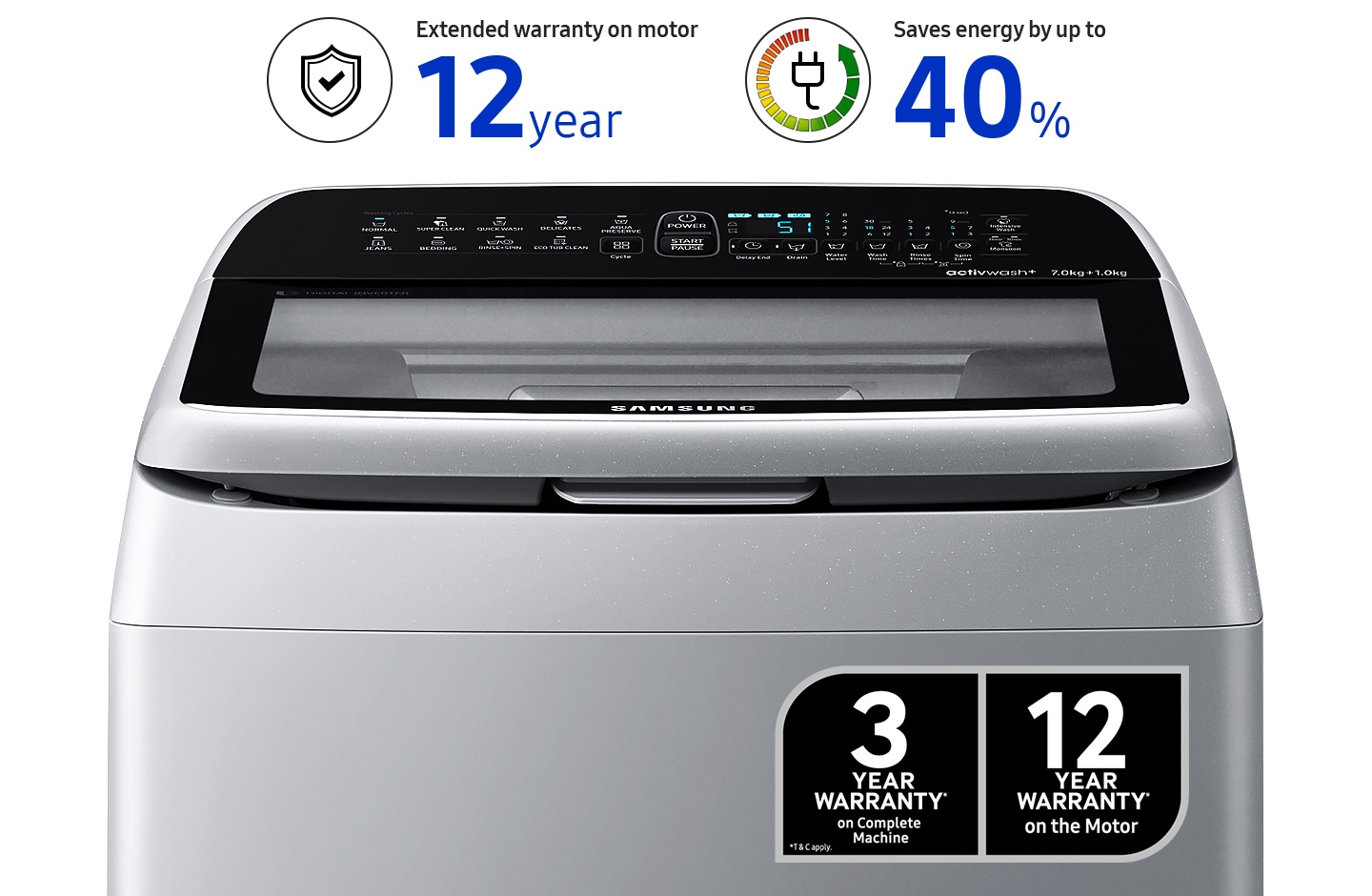 * 12 year warranty applies to WA4700NH with digital inverter motor. The length of the warranty may vary between countries.** Tested on WA4700N with inverter motor compared with WA4000HH with non-inverter motor. Saves energy at Normal Cycle(15 ± 2℃, 3kg & 6kg load) based on internal data.*** Reduces noise by 3dB at Normal Cycle(Warm, 4.9kg load) based on internal data.
Gentle clothes care
Stop clothes from getting tangled up and damaged. Wobble technology provides gentle care of fabrics. Its Wobble pulsators generate a dynamic, multi-directional washing flow that prevents tangles, twists and knots. It also gently and thoroughly cleans your garments with its increased washing power.
Related products