Description
Make Life Convertible
Convertible 5in1
Our Convertible 5in1 Refrigerators understand your life. Powered by the revolutionary Twin Cooling Plus™ Technology, this refrigerator has 5 conversion modes to take care of all your refrigeration needs.
Works longer for less
Digital Inverter Technology
Enjoy greater energy efficiency, less noise and a long-lasting performance. The Digital Inverter Compressor automatically adjusts its speed in response to cooling demand. So it's quieter, uses up to 50% less power* and is certified to work for 21 years**, backed up by a 10 year warranty***.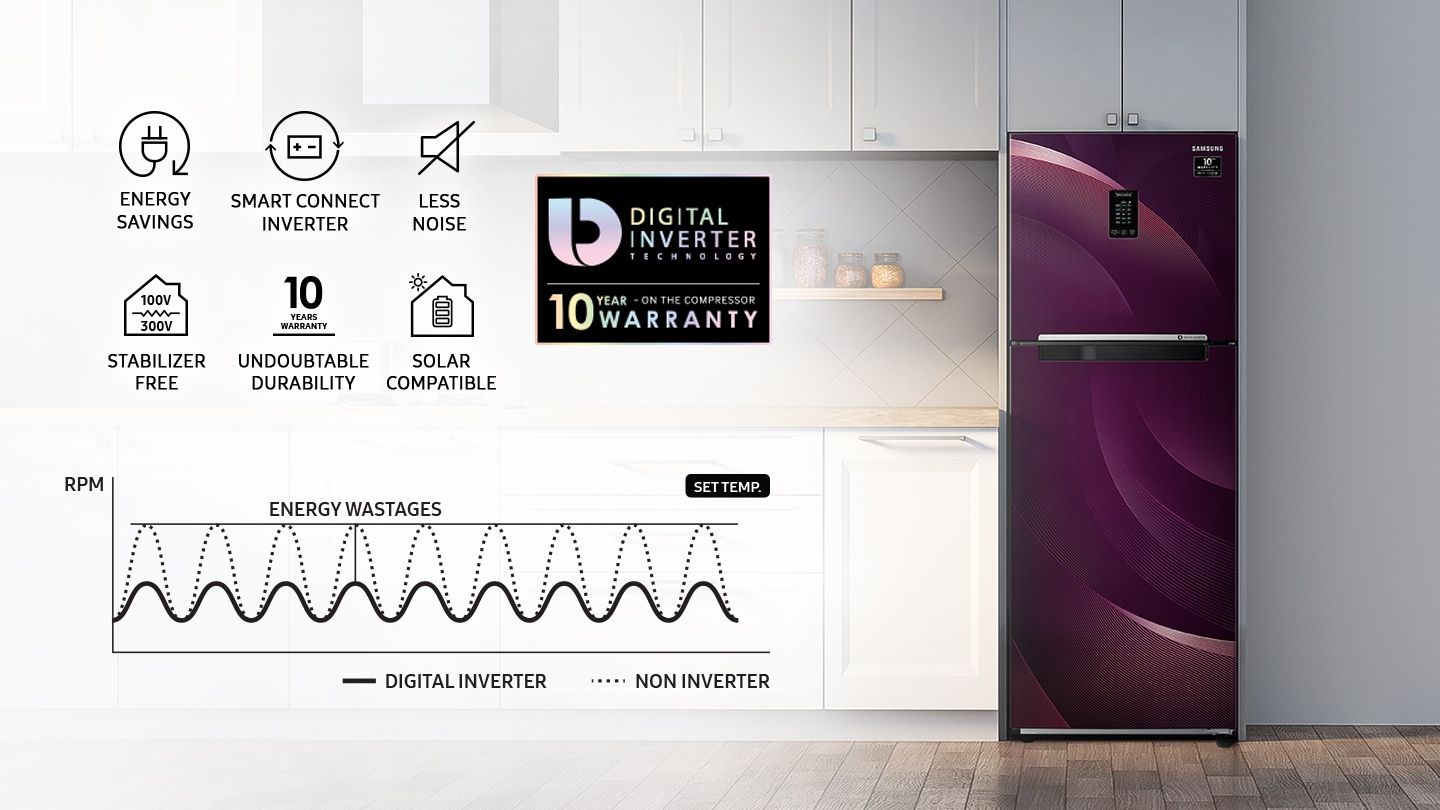 * Based on internal testing comparing energy consumption (ISO 15502) between Samsung conventional model RT43K6**5(6)** and RT54E****** Awarded a 21 year durability certification by the Association for Electrical, Electronic & Information Technologies in Germany (Verband Deutscher Elektrotechniker – VDE). Actual lifespan may vary depending on the usage circumstances.*** 10 year warranty is limited to the compressor only.
2x longer freshness
Twin Cooling Plus™
Ensure your food stays fresh for twice as long*. Twin Cooling Plus™ preserves food in the optimal conditions by maintaining a humidity level of up to 70% in the fridge, compared to just 30% in a conventional TMF. So perishable food stays moist and fresh for longer, which helps to reduce waste.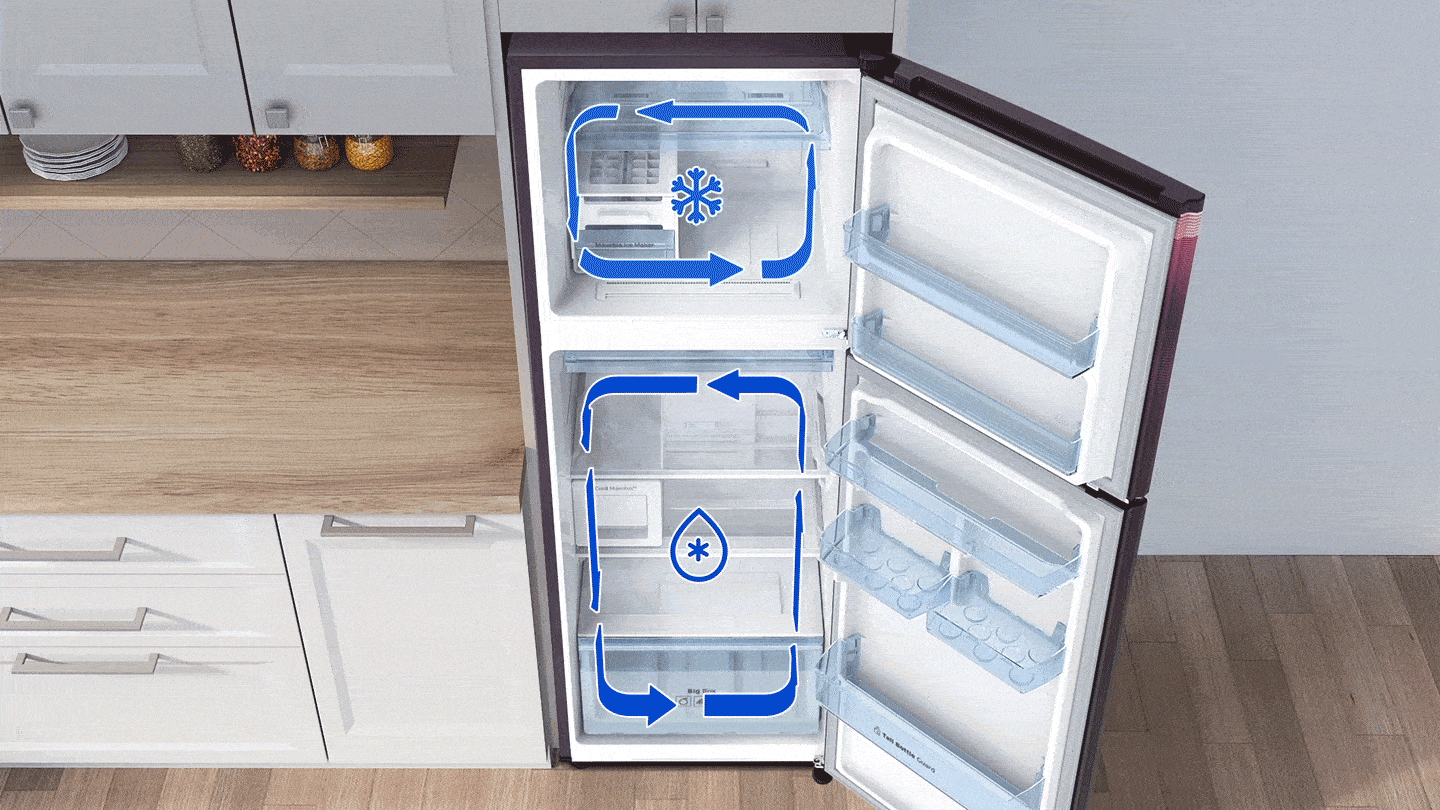 Voltage protection
Stabilizer Free Operation
Protect the refrigerator from power fluctuations*. The Stabilizer Free Operation keeps it working steadily and reliably. If the voltage increases too much it automatically cuts the power to prevent electrical damage. The compressor even operates at 50°C. So you don't need a separate stabilizer.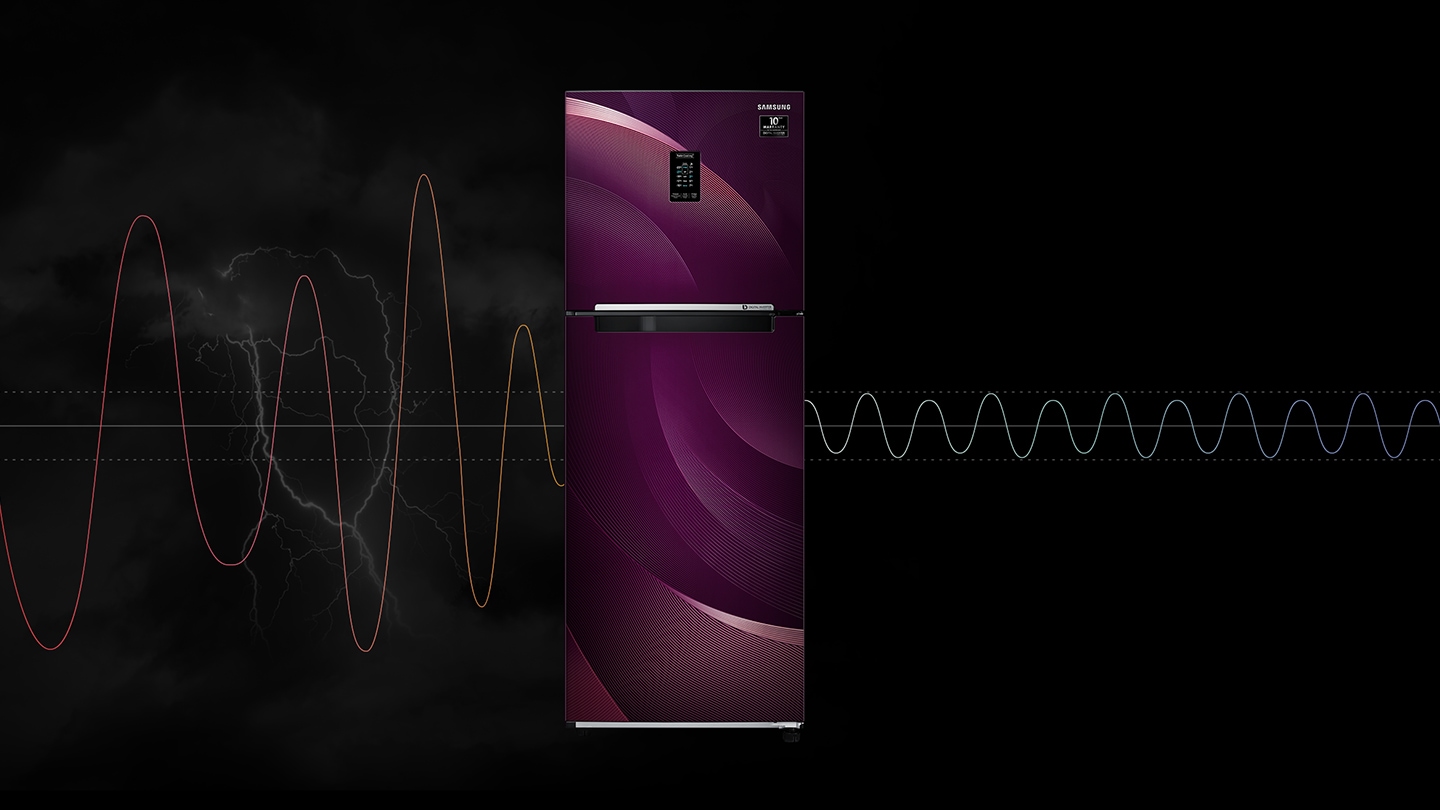 Related products