Description
Digi Life Easy Life
Digi-Touch Cool™ 5in1
Enjoy quick and intuitive control with the Digi-Touch Cool™ control panel. With a simple touch, select the Power Cool Mode to rapidly cool food and drinks or choose the e-Defrost option to effortlessly de-frost the freezer. It also helps save energy with Eco Mode and a Door Alarm. It even alerts you about power cuts and restores any temperature loss*.
* Only activated if the temperature inside the refrigerator increases to above 9°C when there is no power supply.
Stylishly unique
Next Gen Horizontal Curve Door Design
Give your kitchen a unique style boost. The door features a softly-curved, round-top shape and clean lines, as well as the new GARO handle. And the upgraded interiors sport a mild blue color, making them look cooler and neater. It is available in 19 colors and patterns.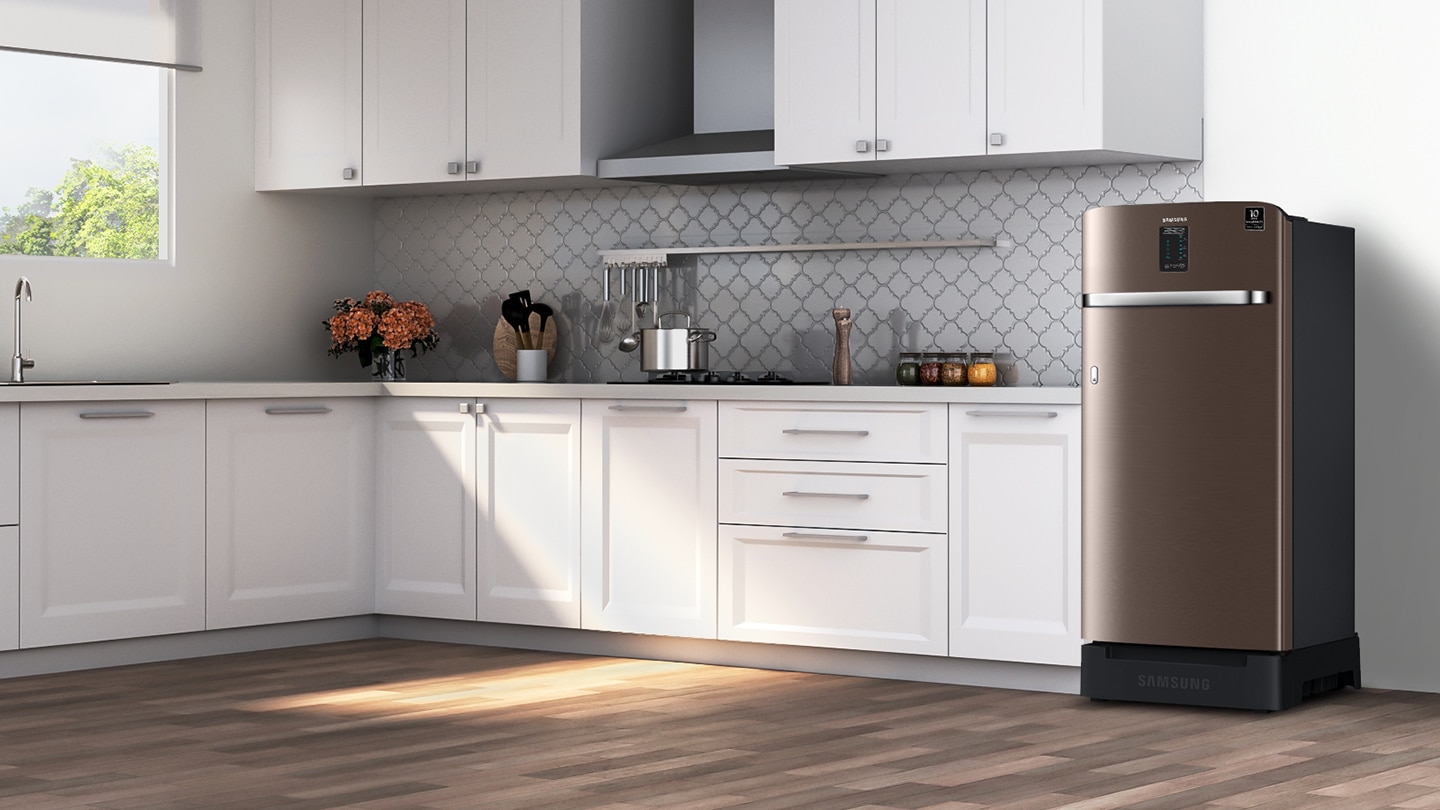 Works longer for less
Digital Inverter Technology
Enjoy greater energy efficiency, less noise and a long-lasting performance. The Digital Inverter Compressor automatically adjusts its speed in response to cooling demand. So it's quieter, uses up to 50% less power* and is certified to work for 21 years**, backed up by a 10 year warranty***.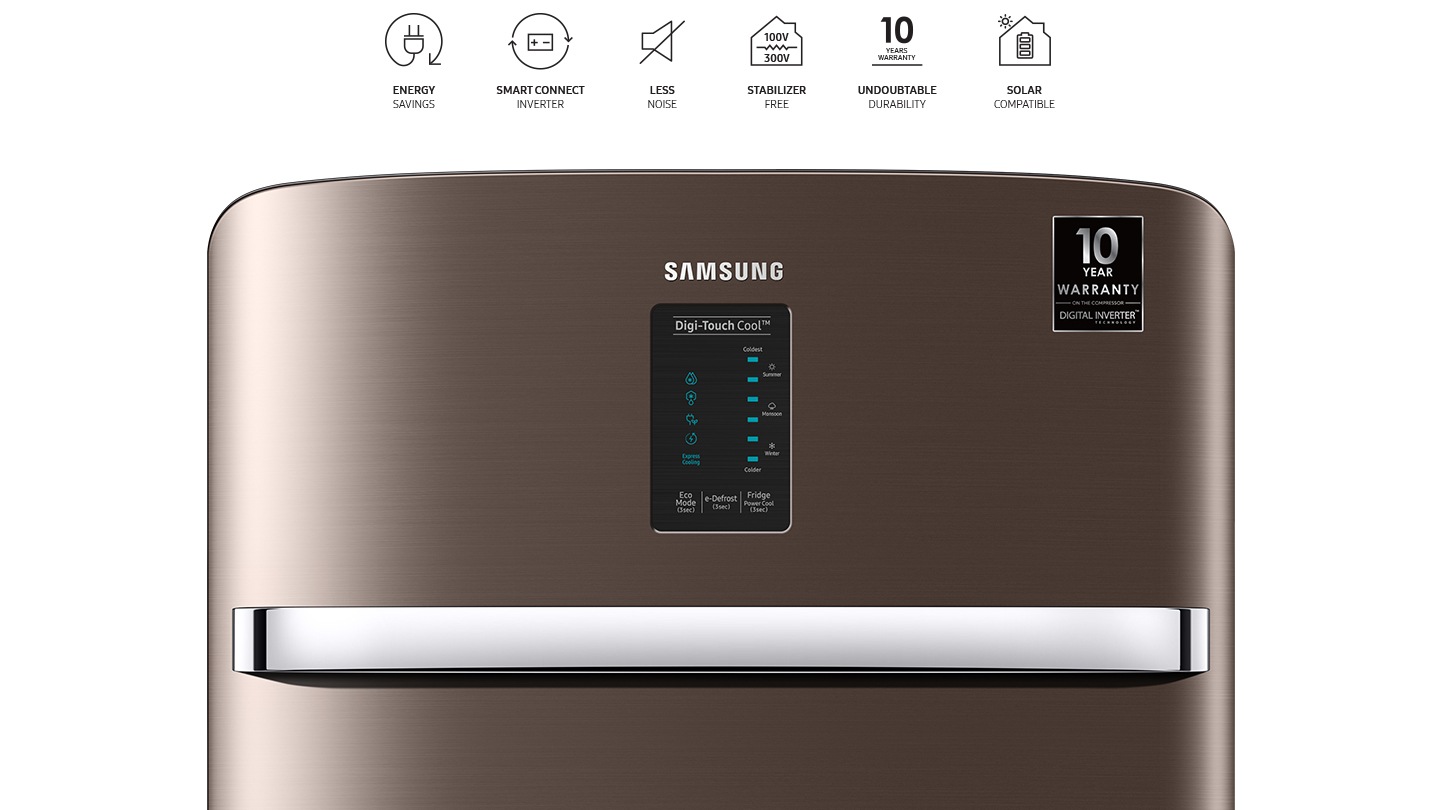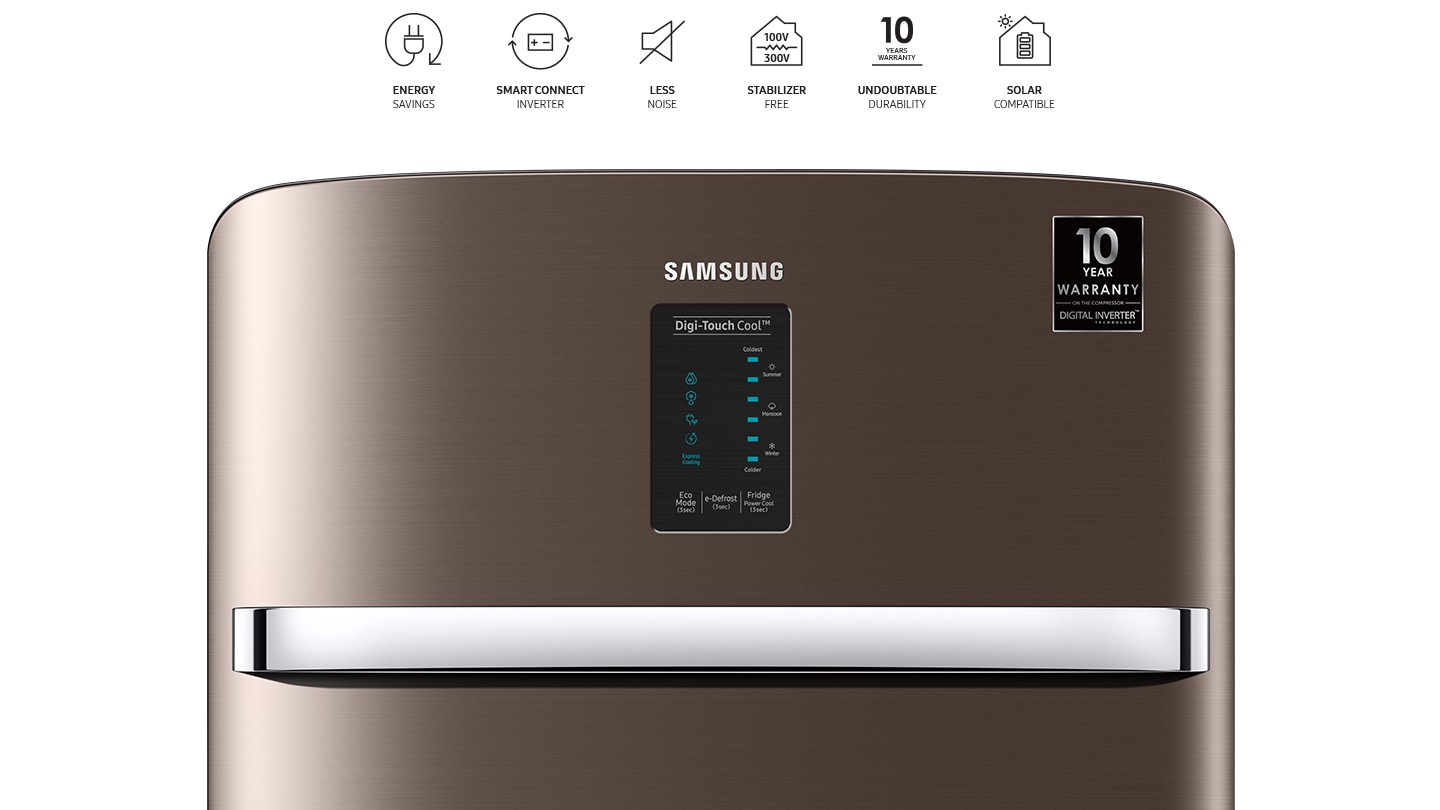 * Based on internal testing in accordance with the ISO 15502 standard. ** Awarded a 21 year durability certification by the Association for Electrical, Electronic & Information Technologies in Germany (Verband Deutscher Elektrotechniker – VDE). Actual lifespan may vary depending on the usage circumstances. *** 10 year warranty is limited to the compressor only.
Protection from Voltage Fluctuation
Stabilizer Free Operation
Protect the refrigerator from power fluctuations*. The Stabilizer Free Operation keeps it working steadily and reliably. If the voltage increases too much it automatically cuts the power to prevent electrical damage. The compressor even operates at 50°C. So you don't need a separate stabilizer.
* Stabilizer Free Operation range: 100 ~ 300V.
India's First 5 Star#
BEE certified
India's first 5 Star# One Door Refrigerator based on the new 2020 energy norms – so it increases savings by using less energy* without compromising on performance. It's BEE 5 star rating makes it one of the most energy efficient refrigerators available.
#Available on select models.
*Energy Saving calculation is made in comparison between Samsung RR19T20BARH 1 star model and RR21T2G2W9R, 5 star with DIT model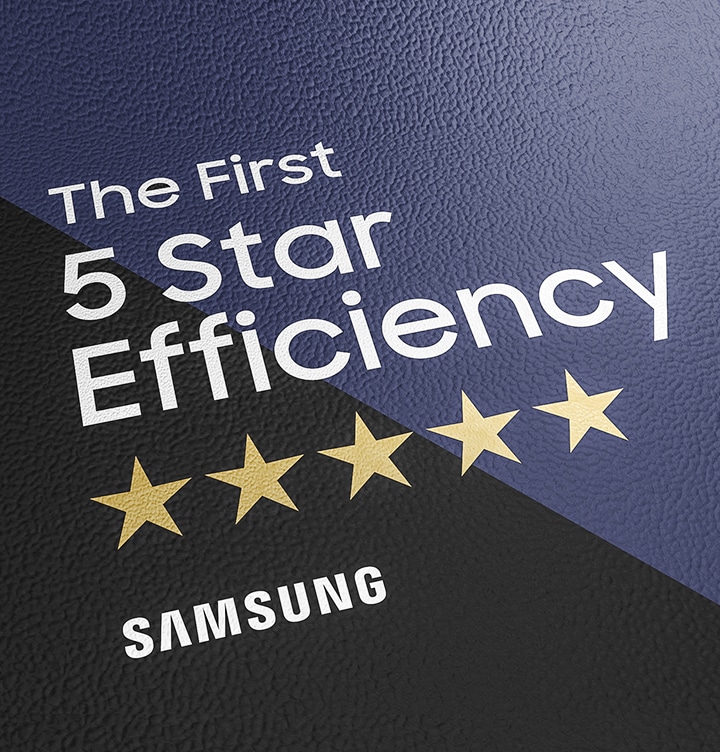 Related products