Description
Tasty Home-Made Curd
Curd Maestro™
The world's first Direct Cool Refrigerator that makes fresh curd and preserves it too. It is not only convenient but also eliminates all the hassle of curd making in different weather conditions. What's more! It makes curd with the same consistency, every time.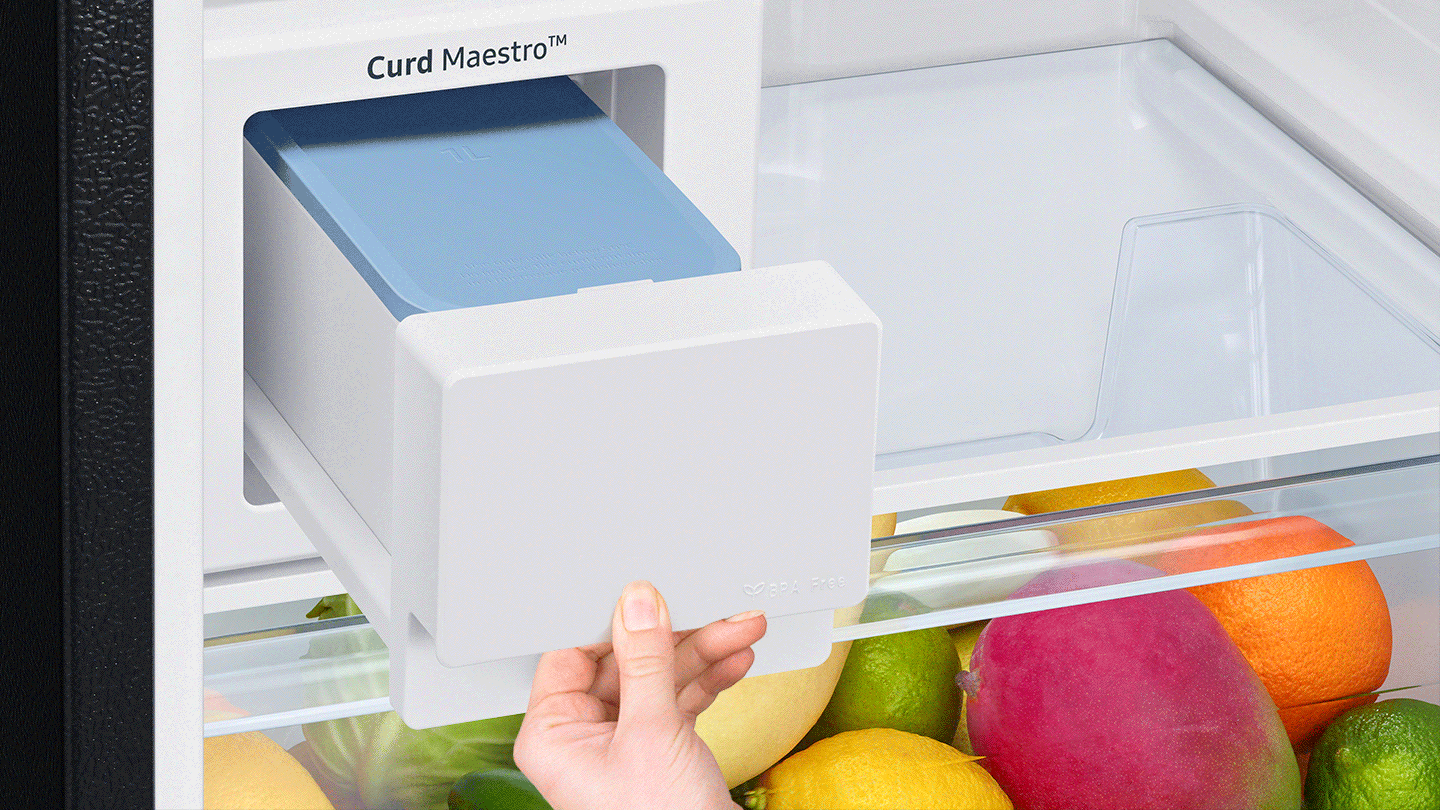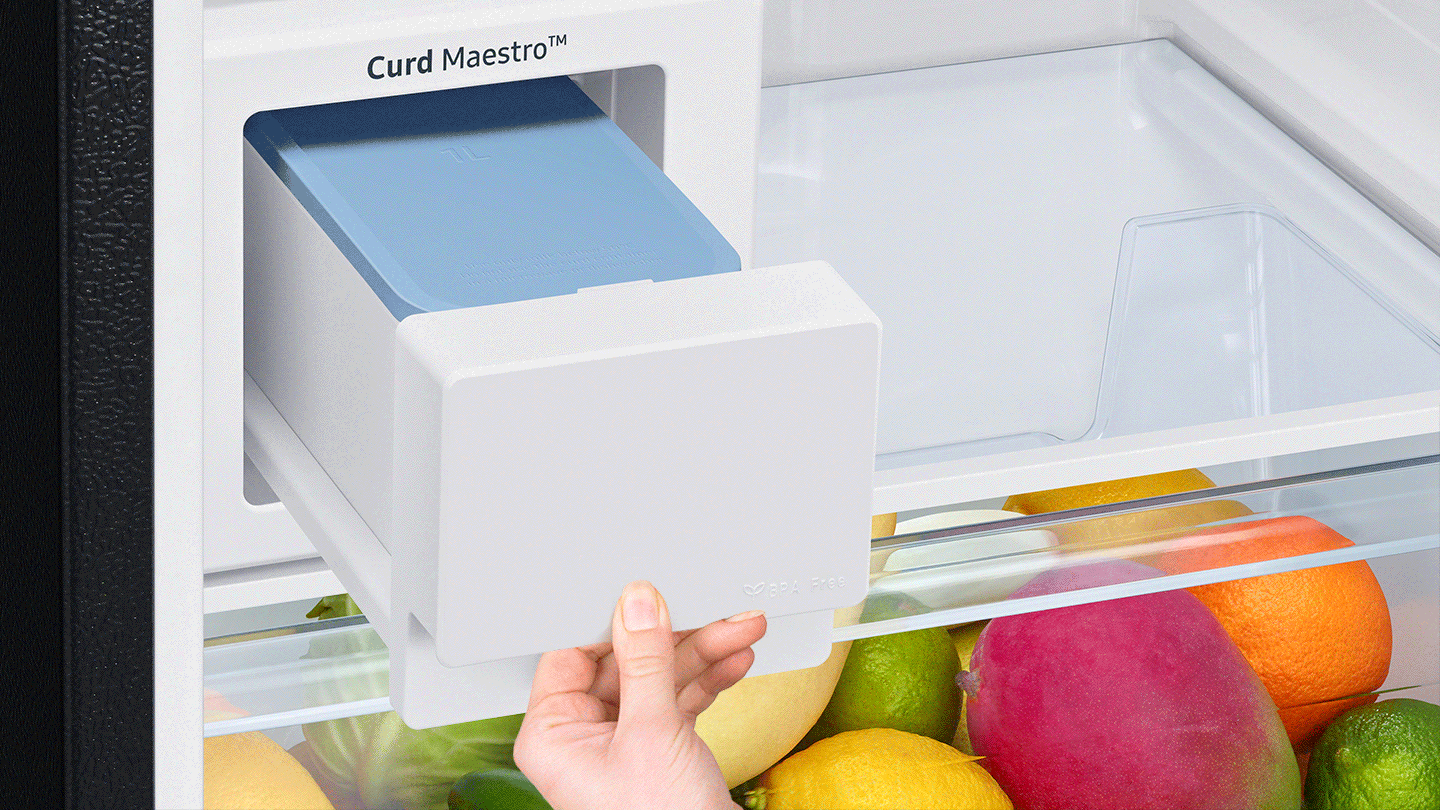 Stylishly Unique
Next Gen Horizontal Curve Door Design
Give your kitchen a unique style boost. The door features a softly-curved, round-top shape and clean lines, as well as the new GARO handle. And the upgraded interiors sport a mild blue color, making them look cooler and neater. It is available in 19 colors and patterns.
Works Longer for Less
Digital Inverter Technology
Enjoy greater energy efficiency, less noise and long-lasting performance. The Digital Inverter Compressor automatically adjusts its speed in response to cooling demand. So it's quieter, uses up to 50% less power* and is certified to work for 21 years**, backed up by a 10 year warranty***.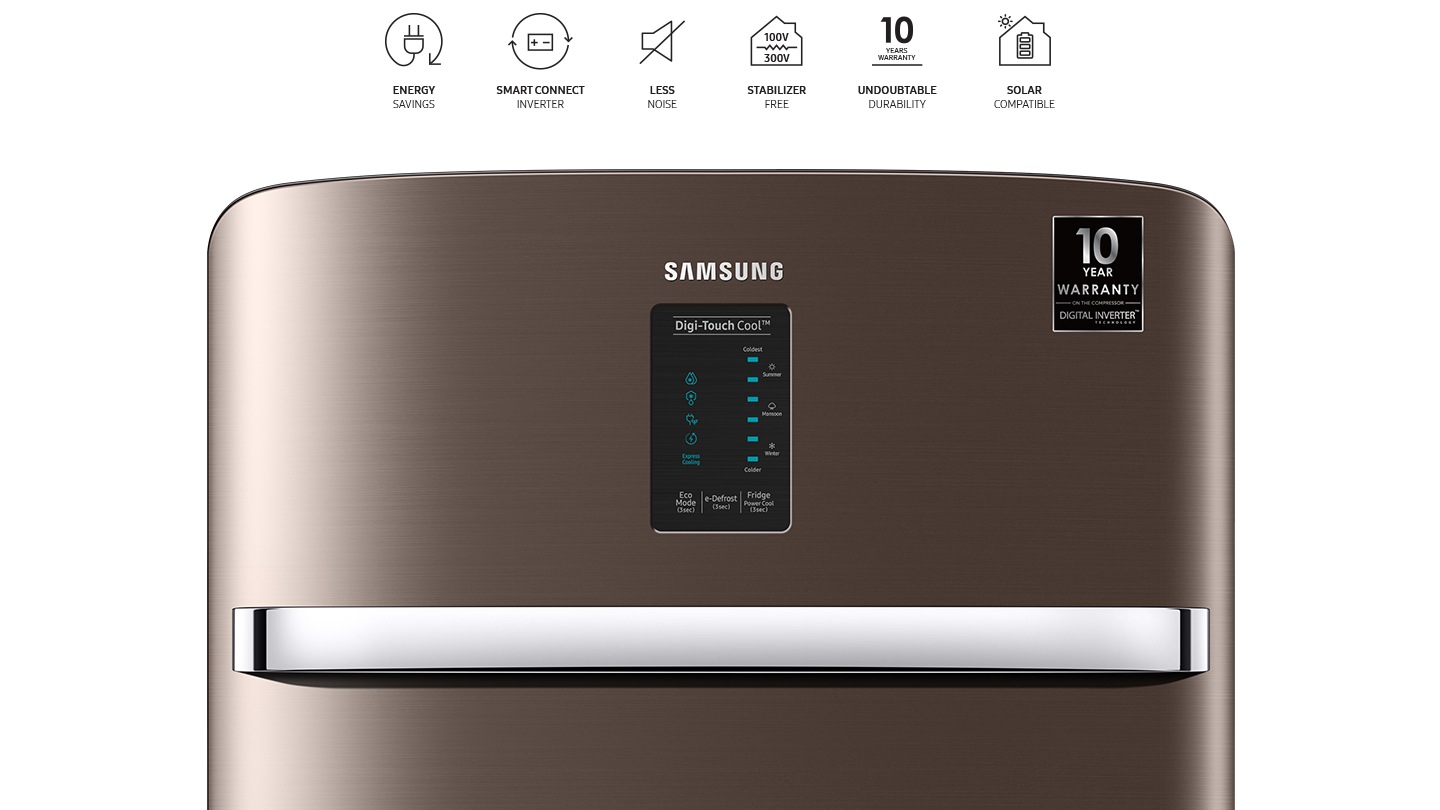 * Based on internal testing in accordance with the ISO 15502 standard. ** Awarded a 21 year durability certification by the Association for Electrical, Electronic & Information Technologies in Germany (Verband Deutscher Elektrotechniker – VDE). Actual lifespan may vary depending on the usage circumstances. *** 10 year warranty is limited to the compressor only.
Related products